Facilities Closing/Consolidating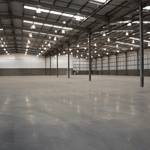 When the decision has been made to close, relocate or consolidate your facility, IPS professional are there to help support you through the transitional process. IPS has the professionals, the experience and the equipment to provide the support your company needs at this time to make this process a seamless, smooth and efficient one. Support services include:
Establishing budgets
Project management
Scheduling
Dismantling and/or relocation of equipment.
Facility/Building prep for non-use or sale.
Facility/ Building management, maintenance, and upkeep.
Demolition
Transportation / logistics
Warehousing / Temporary Storage
Overseas shipping prep
Electrical and mechanical needs to support equipment relocation.
If relocating, consolidating or closing the facility involves third parties such as equipment brokers or auctioneers, IPS can coordinate those efforts to minimize communication as well as scheduling hassles to further make the entire process as efficient and effective as possible.